Catalogue number
C108918
Chemical name
Ligustilide
CAS Number
4431-01-0
Synonyms
(3Z)-3-butylidene-4,5-dihydroisobenzofuran-1-one
Molecular Weight
C12H14O2
Formula
190.2
Purity
98%
Physical Description
Oil
Solvent
Chloroform, Dichloromethane,DMSO
Storage
Stored at 2-8°C, Protected from air and light, refrigerate or freeze
Applications

Ligustilide was tested for its anti-inflammatory activities in lipopolysaccharide (LPS)-stimulated RAW264.7 macrophages. We found that ligustilide strongly inhibitis the induction of LPS-induced inducible nitric oxide synthase (iNOS) and cyclooxygenase-2 (COX-2) at both the mRNA and protein levels in a dose-dependent manner. The transcriptional activity of nuclear factor kappa B (NF-B) was also down-regulated in a concentration-dependent manner. Further study revealed that ligustilide inhibited the phosphorylation and subsequent degradation of IBα, an inhibitor protein of NF-B. In addition, ligustilide inhibited the phosphorylation of p38 mitogen-activated protein kinase (p38 MAPK), extracellular signal-regulated kinase (ERK) and c-Jun NH2-terminal kinase (JNK) in a dose-dependent manner. Taken together, these data suggest that ligustilide can exert its antiinflammatory effects by regulating the NF-B and MAPK signal pathways.


Ligustilide could significantly protect the brain from damage induced by transient forebrain cerebral ischemia. The antioxidant and anti-apoptotic properties of Ligustilide may contribute to the neuroprotective potential of Ligustilide in cerebral ischemic damage.


Ligustilide not only has an active dilatory effect on myometrium but also an effective role in reducing the neurogenic and inflammatory pain, thus having the potential to be developed into an effective drug for the treatment of various pain syndromes including primary dysmenorrhoea.

References
1. Archives of Pharmacal Research, 2012, 35(4), 723-732.
2. Brain Research, 2006, 1102(1), 145-153.
3. Journal of Ethnopharmacology, 2007, 112(1), 211-214.

Guestbook
The packaging of the product may have turned upside down during transportation, resulting in the product adhering to the neck or cap of the vial. take the vial out of its packaging and gently shake to let the compounds fall to the bottom of the vial. for liquid products, centrifuge at 200-500 RPM to gather the liquid at the bottom of the vial. try to avoid loss or contamination during handling.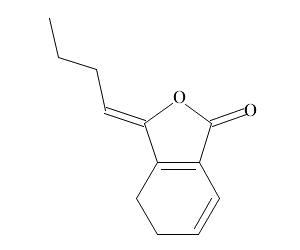 | | | |
| --- | --- | --- |
| Size | Price(USD) | Discount |
| 5mg | Inquiry | N/A |
| 10mg | Inquiry | N/A |
| 25mg | Inquiry | N/A |
Orders can be placed by Emails. All orders received will be shipped in the next day if the stock is available.

To place an order, please provide the following information.

1) Your name and telephone number
2) Purchase order number
3) Product number, package size, description, and quantity
4) Shipping and billing addresses

Sent to your order to our email: info@coompo.com
If you have any questions about discounts or dealer discount, please send us a message. We will be glad to help.