Catalogue number
C108408
Chemical name
Isopulegol
CAS Number
7786-67-6
Synonyms
5-methyl-2-(1-methylethenyl)-1-cyclohexanol
Molecular Weight
C10H18O
Formula
154.2
Purity
98%
Physical Description
Oil
Solvent
Chloroform, Dichloromethane,DMSO
Storage
Stored at 2-8°C, Protected from air and light, refrigerate or freeze
Applications
Isopulegol is a monoterpene alcohol intermediate in the preparation of (−)-menthol and it is present in the essential oils of various plants. This work presents behavioral effects of isopulegol in animal models of open field, elevated plus maze (EPM), rota rod, hole board, barbiturate-induced sleeping time, tail suspension and forced swimming tests in mice. Isopulegol was administered intraperitoneally to male mice at single doses of 25 and 50 mg/kg, while diazepam 1 or 2 mg/kg and imipramine 10 or 30 mg/kg were used as standard drugs. The results showed that, similar to diazepam (1 mg/kg), both doses of isopulegol significantly modified all the observed parameters in the EPM test, without alter the general motor activity in the open field test. In the same way, both doses of isopulegol increased the number of head dips in the hole-board test. Forced swimming and tail suspension tests showed that isopulegol (25 and 50 mg/kg) was able to induce a significant increase in the immobility time, in opposite to imipramine, a recognized antidepressant drug. There was a decrease in the sleep latency time and prolongation of the pentobarbital-induced sleeping time with both doses of Isopulegol. Different from diazepam (2 mg/kg), isopulegol (25 e 50 mg/kg) had no effect on the motor coordination of animals in the rota rod test. These results showed that isopulegol presented depressant- and anxiolytic-like effects.
The anticonvulsant and bioprotective effects of isopulegol against PTZ-induced convulsions are possibly related to positive modulation of benzodiazepine-sensitive GABAA receptors and to antioxidant properties.
References
1. Tetrahedron Letters, 2003, 44(18), 3605-3608.
2. Journal of Catalysis, 2001, 200(2), 352-359.
3. Pharmacology Biochemistry and Behavior, 2007, 88(2), 141-147.
4. Fitoterapia, 2009, 80(8), 506-513.
Guestbook
The packaging of the product may have turned upside down during transportation, resulting in the product adhering to the neck or cap of the vial. take the vial out of its packaging and gently shake to let the compounds fall to the bottom of the vial. for liquid products, centrifuge at 200-500 RPM to gather the liquid at the bottom of the vial. try to avoid loss or contamination during handling.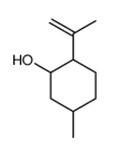 | | | |
| --- | --- | --- |
| Size | Price(USD) | Discount |
| 5mg | Inquiry | N/A |
| 10mg | Inquiry | N/A |
| 25mg | Inquiry | N/A |
Orders can be placed by Emails. All orders received will be shipped in the next day if the stock is available.

To place an order, please provide the following information.

1) Your name and telephone number
2) Purchase order number
3) Product number, package size, description, and quantity
4) Shipping and billing addresses

Sent to your order to our email: info@coompo.com
If you have any questions about discounts or dealer discount, please send us a message. We will be glad to help.